We have?American /UK /Australia?warehouse. The American warehouse is located in Florida. The UK warehouse is located in Birmingham. The Australia warehouse located in Melbourne. We will ship from the nearest warehouse.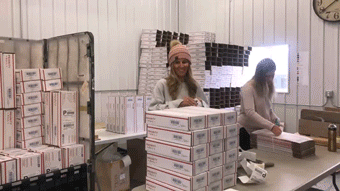 Up until now, I assumed the coolest way to dispense a drink was from this?liquor log dispenser, but apparently I've been wrong this whole time. It's quite clear now that this?awesome pipe man liquor dispenser?is the only proper way to dispense drinks from now on.
It's a?hand-made little robot man?that holds a bottle of liquor in one hand, and funnels it through to his other hand where there's a nozzle to turn the flow on or off.
Is a cool gift for the man's cave, office or bar, and will also look great with any loft-style or vintage items. Great for any room in the house, especially the bar!
Pipe features made from real steel.?Big and heavy!
The dispenser portion is?made of brass, water fittings are used.?All brass parts are thoroughly rinsed.
The dispenser will accept most types of?bottles up to 1 liter.?
Features:
Measures:?18"H (45 cm) , 11"L (27 cm).
Weight:?10 lb. (4.6 kg).

Euro/US electrical plug. No bulb. E27 light socket.