Cute to sassy in just one flip!
These cat & kittencorn plushies are REVERSIBLE! ≧◡≦
Show your mood without saying a word!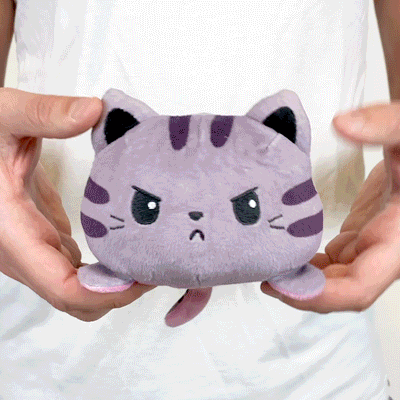 Dimensions: 5" long x 4" tall x 4.75" wide
Colors: Tabby/Rainbow
Ages 3 and up
I'm one of a kind!
Reversible Cat & Kittencorn Plushies are a TeeTurtle original design, and are protected by U.S. Design Patent Nos. D836,168 and D822,127. That means you can only find these adorably unique creatures at MOLORE!
>Spot clean with gentle soap
>Cuddle daily