Cats have a natural instinct to seek warmth, burrow, and hide. Our sleeping bags provide them a cozy place to do this.

Made with breathable, temperature regulating materials, your cat will truly feel comfortable while sleeping.
COMFORTABLE
Purrfect Sleep Solution
Our incredibly soft and comfortable, our high-quality pet mattress provides a perfect sleep for your pet. Super soft filling provides joint and muscle pain relief.
COZY
Unique Design
The cute semi-enclosed cave design, matches the natural instinct of cats that likes to dig into a cave. This is also a good place for nursing cats to sleep peacefully and bring warmth and security to the kittens.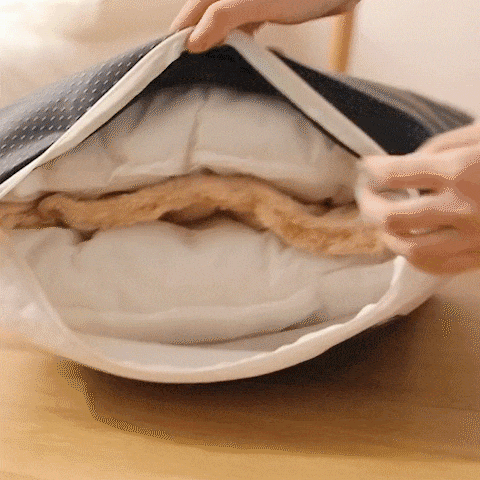 CONVENIENT
Easy To Clean
Comes with a down duvet cover with zipper that makes it super easy to remove, wash, clean and dry. Machine-washable and dryer safe!