Beautiful limited treasure!
Magical and peculiar beauty! It will definitely bring you good luck!
🔥1880 (5-Pieces)Collector's Edition🔥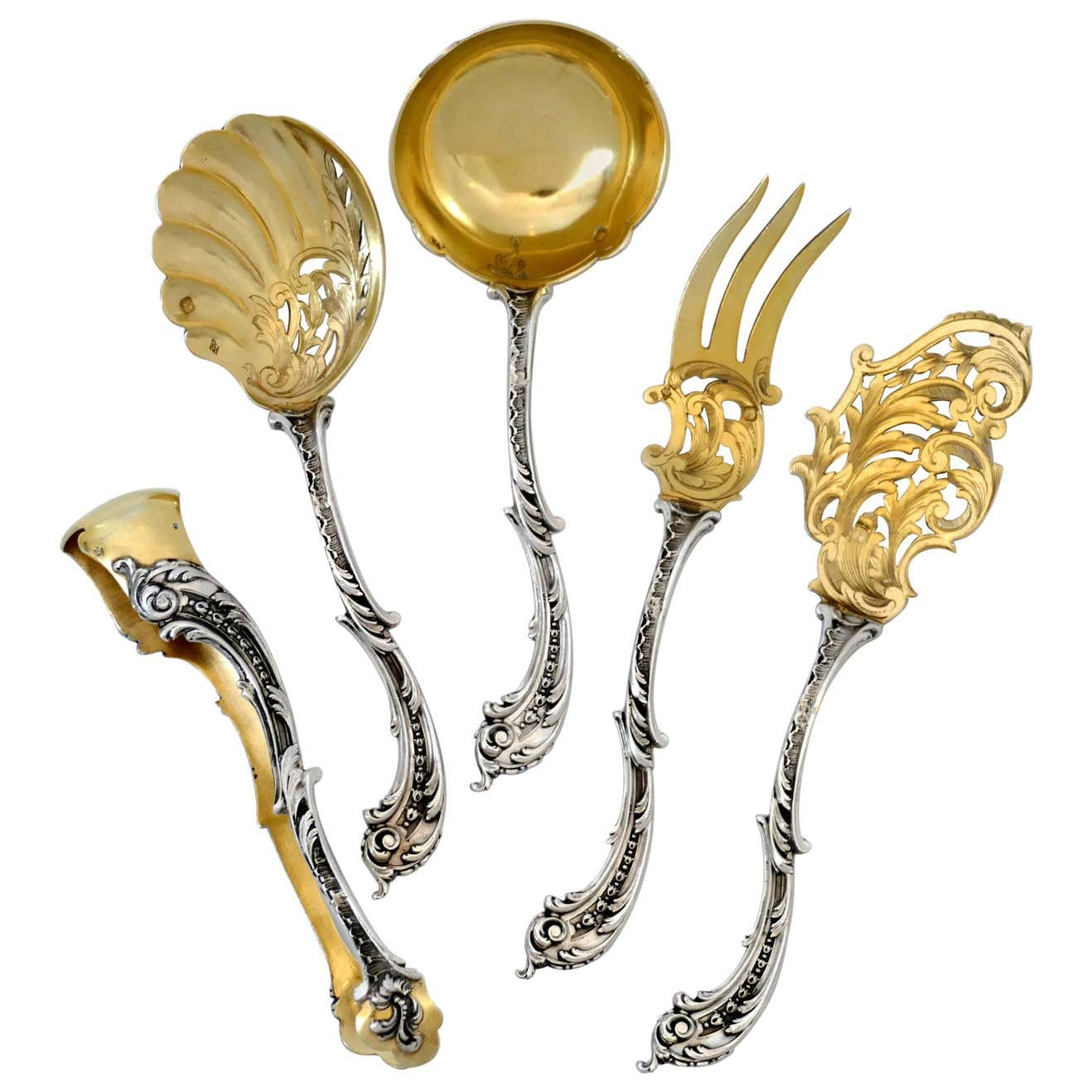 Description
Head of Minerve 1st titre for 950/1000 French sterling silver vermeil guarantee. The quality of the gold used to recover sterling silver is a minimum of 750 mils (18- karat).

Five pieces of truly exceptional quality, for the richness of their decoration, not only for their form and sculpting, but also for the multi-coloured which is itself quite rare. The set includes a server, a sugar tongs, a fork and a spoon. The silver-gilt upper parts are engraved. The asymmetrical handles have
Rococo decoration. No monograms.

An exceptional example of the very developed Rococo style!

Prestigious silversmith:
Labat - Pugibet.
84 rue Quincampoix, Paris.
They were active from November 29, 1877 to January 19, 1897.

Measures:
4"8 (12.3 cm) sugar tongs,
5"1 (13.1 cm) server,
4"7 (12 cm) fork,
5" (12.7 cm) spoon.

Weight: 82 grams.
The condition is very good. Micro-scratches from normal use. A master silversmith made a complete cleaning and polishing. Exceptional in both design and execution, this fabulous set will grace your table and will delight your guests.We deal with original genuine antiques over 100 years old. This set is not subject to import tax to the
US.
Details